Re: Will do
---
Posted by Micah [indyfan.com] on Wednesday, April 02, 2003 at 7:51pm :
In Reply to: Will do posted by Michaelson from eeespace208.utsi.edu (150.182.24.208) on Wednesday, April 02, 2003 at 10:40am :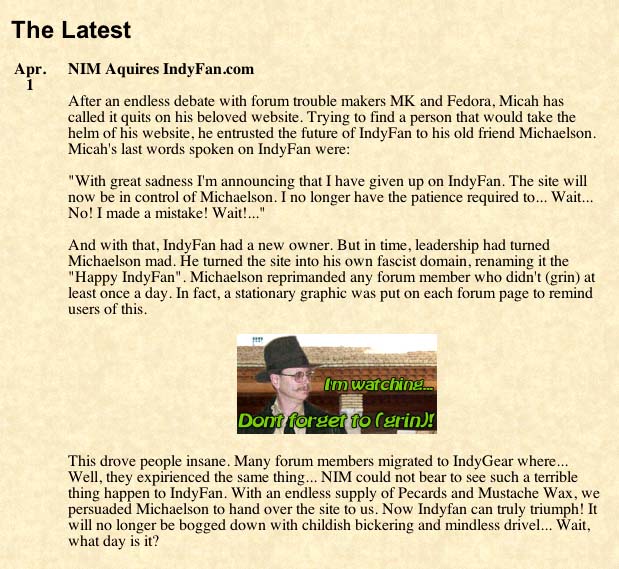 : I thought the NIM version was funny and well done. It had you throwing in the towel because of all the 'infighting', and me taking over IndyFan, but then me losing my mind and being hauled off 'grinning' in a strait jacket. (not sure what that meant (grins)). I'll dig through my paperwork at home and will make sure you have a copy for your files.
FG sent me a link, see the screencap.
--Micah