the Grail, Kristen
---
[ Follow Ups ] [ Post Followup ] [ The Indyfan Forum ] [ FAQ ]
---
Posted by Indy Magnoli on October 10, 1997 at 23:16:25:
In Reply to: Re: LAST CRUSADE trivia contest WINNERS! (Sadly, it ended early...with good reason.) posted by Kirsten on October 10, 1997 at 20:23:40: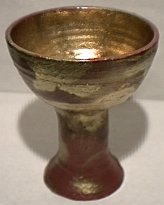 : Indiana, could you please post information on how
: to obtain one of your grails?
Check out the historical props in the props department of the page linked below...
Enjoy,
Indy

---
---